Bonaire started out as a Dutch colony and was essentially a large government plantation. After the slavery abolition in 1863, most slaves received a plot of land where sorghum and maize were cultivated and the locals celebrated the harvest festival, the Simadan, singing Remailo in freedom.
This freedom was short-lived. After 5 years, on 1 September 1868, the island of Bonaire including Klein Bonaire (Little Bonaire), was divided into seven large lots on the orders of the Governor of the colony of Curaçao and dependencies, which included Bonaire and neighbouring Aruba. The sale of the land after the abolition of slavery was felt to be necessary by the Governor as official business without slaves was too difficult and too expensive for the maintenance of the island. Plantation Bolivia, Plantation Washington, Plantation Slagbaai, the salt pans, Klein Bonaire and the other plots were sold to the highest bidders and became privately owned. The coastal strip remained open to the public.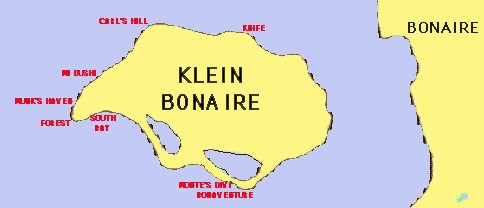 After eight years of negotiations, in 1954 Bonaire together with the other islands, Curaçao, Aruba, Saba, Statia and Sint Maarten, became the Netherlands Antilles, an autonomous Caribbean country within the Kingdom of the Netherlands.
In 2004, in preparation for the dissolving of the Netherlands Antilles a referendum was held. The population of Bonaire voted for 'direct ties' with The Netherlands, expecting that full interpretation would be determined in a further referendum. The government assumed that 'direct ties' meant integration and did not want to wait for the outcome of another referendum.
This was seen as a tragedy by the inhabitants who were afraid of losing their cultural identity and the character of their island. After a period of frustrating negotiations, preparations began for a referendum in 2010. The Netherlands Antilles territory was dissolved in 2010 and Bonaire, along with the islands of St. Eustatius and Saba, became autonomous special municipalities of the Netherlands. There was continued unhappiness with the result and the impact this might have on the island.
On 18 December 2015 a non-binding status referendum was held in Bonaire where voters were asked: "Do you agree with the current status, which is a direct link to the Netherlands?". The majority voted "no", opposing the imposition of secularism by Dutch authorities, the legalisation of same-sex marriage and voluntary euthanasia, as well as claiming that there was a continuing lack of respect for Bonaire culture.